ADPORTAL DIGITAL OBITUARY PLATFORM
The industry's first complete obituary solution for community publishers that is licensed as a bundle.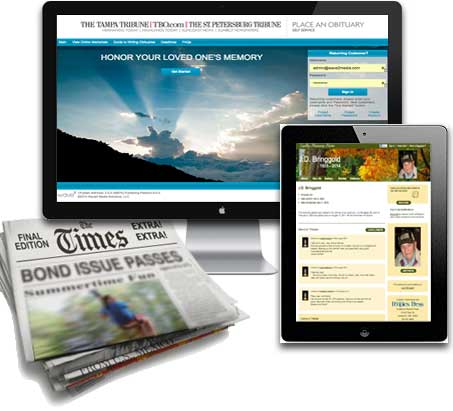 OTHER ADPORTAL APPLICATIONS
These implementations are licensed separately providing a lower point of entry.
Integrated with MLS enabling brokers and agents to reverse publish their listings to print and digital display ads by clicking on the listing(s) and choosing a template. It can also send and receive feeds from and to other real estate specific verticals like HomeFinder, Gabriels, Adicio and more.
Can be integrated with AutoTrader, Cars.com, Vast and AutoConX enabling auto dealers and newspaper staff to reverse publish inventory into complex auto ads easily.
Streamlines an otherwise very complex, labor intensive process for legal firms and government entities to purchase and publish legal notices. Self-service is proven to be the preferred choice by legal advertisers over any other media.
Our premier self-service application supports both print and digital display ads and has proven to increase new account acquisition and revenue in the highly competitive small business market.
<! Contact Us –>
Want to see more?